Will There Be Any Surprises From NFP? | Daily Market Analysis

Key events:
USA – Nonfarm Payrolls (Nov)  
USA – Unemployment Rate (Nov)  
Canada – Employment Change (Nov)
European markets got off to a moderately positive start to the month, hitting 6-month highs, but then pulled back by the close, with the FTSE100 lagging behind, failing to break out the 7,600 level.
U.S. markets had a slightly mixed session, with the Nasdaq up and the S&P500 and Dow down. U.S. Treasury yields also fell, with the 10-year yield dropping below October lows to 3.5%.
In today's European session, attention will shift back to the U.S. and the November jobs report.
Given Powell's comments on Wednesday and yesterday's PCE and ISM inflation data, one could argue that today's jobs report probably won't matter much.
We already know that a 50 bps rate hike is coming in just under two weeks, and the question is what will follow after that.
Many questions have been asked about what prompted Powell to change his stance slightly from when he was told at the press conference in November that stock markets were up after the decision was made.
This calmer attitude may speak to some concern about the extent of economic weakness in the data we have seen this week, which may contribute to some degree to lower inflation.
Nevertheless, despite growing evidence of a slowdown in the manufacturing sector, service sector jobs are still being created and vacancy rates remain high.
This week we saw weekly jobless claims fall to 225,000 after a brief jump to 241,000.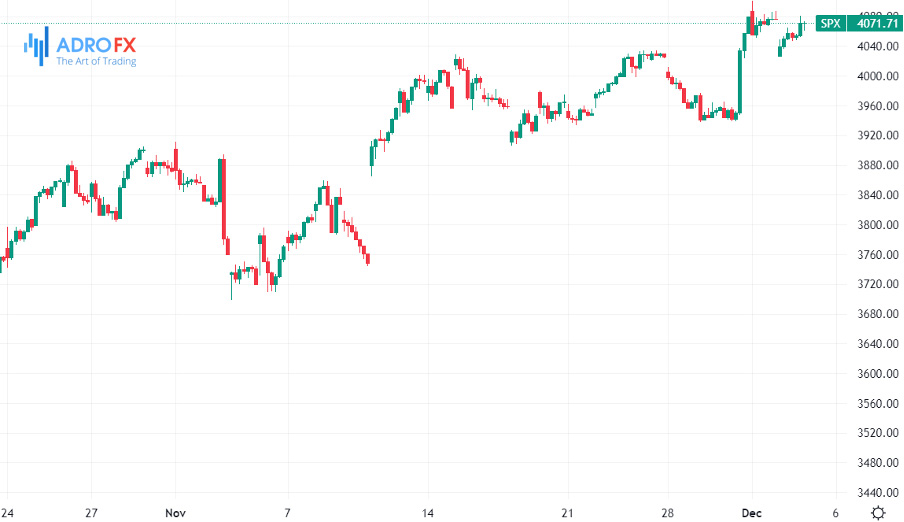 Non-Farm jobs in October were 261,000 and the September figure was revised upward to 315,000. Slightly more disappointing was that the unemployment rate rose to 3.7% and wage growth slowed to 4.7% from 5%.
The report also indicated that while vacancy rates are still high, there is little sign of wage-price growth.
Despite the resilience shown by the U.S. labor market, there is growing cause for concern.
In the current earnings reporting season, major tech companies are laying off thousands of people.
For example, Amazon has announced more than 10,000 job cuts worldwide, and even more, jobs will be created, and Meta recently announced 11,000 job cuts.
Twitter, too, has people leaving the company, some of them voluntarily because they don't want to work for new owner Elon Musk.
While not all of these job losses are likely to happen in the U.S., it looks like a trend is starting to take shape, although it will probably take some time to filter through the information, given that the vacancy rate is still high.
On the other hand, it's important to remember that hiring trends tend to pick up in the run-up to Thanksgiving and Christmas at the expense of temporary employees.
November is expected to add 200,000 jobs, up from 261,000 jobs, which would be the lowest this year, as is this week's weak ADP report.
At the same time, the unemployment rate is expected to rise to 3.8% due to higher participation rates, while wage growth is projected to remain subdued at 4.6%.