Guide: How to Choose the Best Forex & CFD Broker in 2021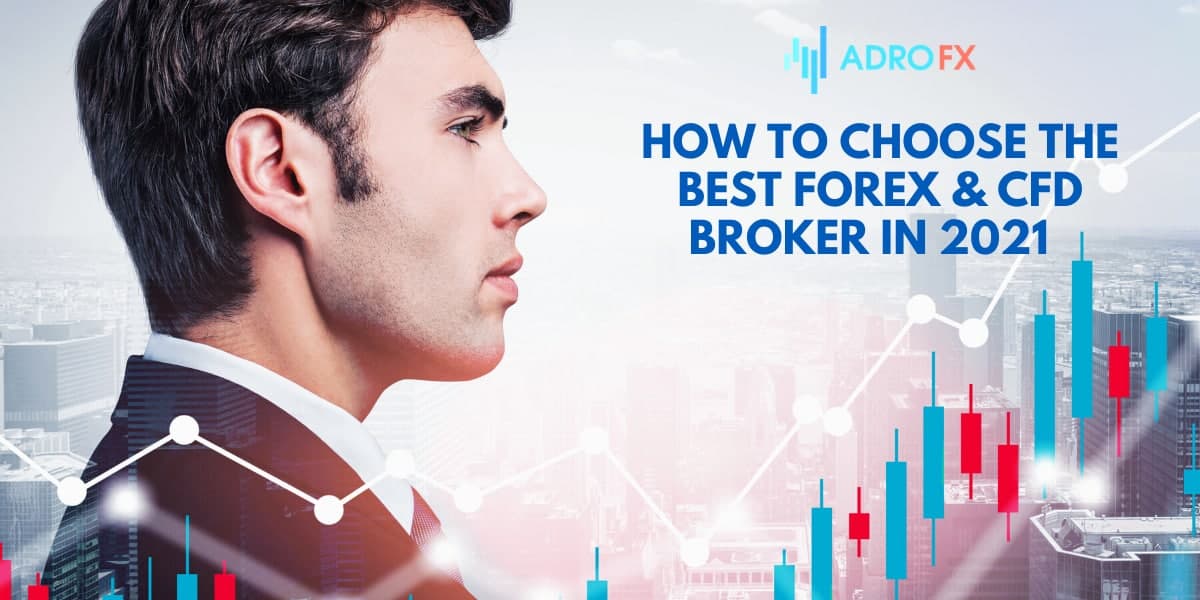 A trader cannot trade on the international currency market on his own, so all operations are performed through a broker, acting as an intermediary between the trader and the interbank market. Obviously, the success of each trader largely depends on the broker, because it is that very factor determining the trading conditions, the list of available instruments, additional bonuses, etc. Almost all traders at the beginning of their journey face the problem of choosing a forex broker The beginners do not yet understand what features to be guided by in order not to fall for the fraudsters. On the other hand, the dealer which may be suitable for one trader will not be suitable for another one due to trading conditions and other reasons.
So, what is the ideal broker for novice investors and traders? What are the criteria for choosing a forex broker? In this article, we will discover how to choose the best forex broker, as well as will find out which one is the best for different types of strategies, including scalping and day trading.
The Primary Criteria for Choosing a Forex Broker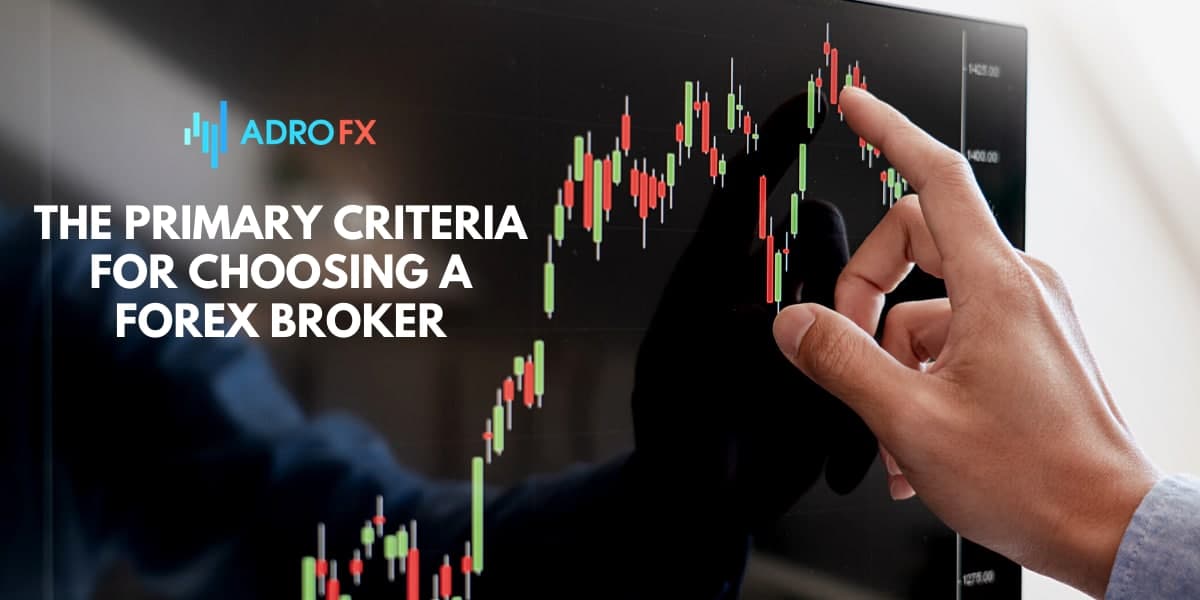 The goal of every trader is to keep expenses to a minimum, to choose a reliable broker who will help to earn as much as possible. But it is not easy to do, because the variety of offers can easily confuse even an experienced trader, what to say about newcomers. It is always difficult to start because there is neither knowledge nor experience to protect against bad decisions. And taking into account the specifics of trading on the forex market, a beginner trader is not to be envied. To make the first experience as pleasant as possible, it is better for a beginner to choose a broker with the minimum initial deposit, so that in case of unsuccessful trades not lose much. The high level of reliability of the broker is also important for the beginner because at first, it will be his guide in the difficult world of forex trading.
So, the criteria of choosing a good broker will be different for newbies, professionals, and even for those opting to trade with a particular strategy, like day traders or scalpers.
Therefore, when formulating the query "How to choose the best forex broker?", one should obligatorily specify to whom it is necessary. How to choose the best forex broker for a beginner? Or, how to choose a forex broker for a professional trader? It is better this way. Now, let's find out.
First off, let's list the main requirements of a forex broker, which will allow us to trade as efficiently as possible. These aspects are to be considered by any trader since the reliability of the company is the number one thing. Among the most important ones are:
The absence of non-trading risks;
In other words, it is the safety of the deposited funds. One does not have to worry about not being able to withdraw funds, and will be able to concentrate on trading.
The fact that reliability is one of the main criteria in choosing a forex broker is known to everyone, but under the influence of "advertising hypnosis," many traders forget about it. Often the trader makes conclusions about it based on numerous laudatory reviews of "traders" and different ratings, which (both reviews and ratings) are often paid by the broker.
There are no clear, unambiguous algorithms of determining this very reliability, but an important argument in favor of calling a brokerage company "reliable" and entrusting its capital to it is the age of the company.
A wide range of deposit and withdrawal methods, preferably with minimal commissions;
It is convenient and today is simply the rule of good tone for a forex broker.
Even though many traders continue to trade with 1:100 leverage, the advanced ones are not afraid of using 1:500. More leverage means less margin on trades. Yes, the risks are higher on the whole, but if you trade competently, you may obtain more profit by using your deposit more optimally.
Minimum spreads on the major currency pair;
Undoubtedly, one of the most important points for traders. Every time you open a trade you pay the spread to the broker. And the smaller the spread, the more profit you will obtain - especially if it is noticeable on a long-term. Calculate how many trades you open during one trading session on average, multiply by the number of points of spread (the standard for EUR/USD is 2 points, for GBP/USD 3 points) and estimate how much you overpay for the spread. The spreads are always minimal at a good brokerage company. For certain account types, such as ECN, there may be an additional one-time fee.
Positive swaps or no swaps;
If you close trades within one trading session, then swap is not that important to you. But if your positions are held for days or weeks - the first thing you should pay attention to is the swap.
Availability of an affiliate program and its conditions;
Well-known and reliable forex brokers offer their clients multi-level programs with open statistics of the attracted referrals, absence of the minimum payment threshold, and the possibility to withdraw funds at any time.
The speed of execution of trades, and the absence of requotes.
The faster trades are executed, the better. The less delay, if there are no requotes and slippage - that's perfect for each trader, despite the trading approach.
Forex Broker for Beginners
In the beginning, it is difficult for a beginner to understand what exactly he wants from a broker, and in this case, he should choose simplicity.
A broker with simple rates and a minimum deposit will allow the newcomer to "look around" and gain practical experience in the stock market.
It is always necessary to start with something and then work on gradual improvement of the result day by day. Choosing a broker for a beginner is a particularly responsible stage. A reliable broker will be a shoulder and support, helping the investor to trade with positive profit.
Without experience, it is very difficult to choose the perfect broker the first time. But any experience is worth taking as an opportunity to gain knowledge and practical skills. Moreover, the broker is not forever. If you don't work with one, he can be replaced with another at any moment. And you can also open brokerage accounts with several brokers at once.
Thus, among the main criteria how to choose a broker for a beginning investor are:
High-reliability rating of the broker;
Expertise and extensive experience in the stock markets;
The size of the minimum deposit: the smaller the better;
Responsiveness and helpfulness of the support service;
Availability of training courses (ideally, free of charge) and the opportunity to consult with the company's specialists.
All that is necessary for a confident start. Further, as the trader gains experience, he feels more confident, gains speed, increases the volume of transactions and trades more actively.
Forex Broker for Professionals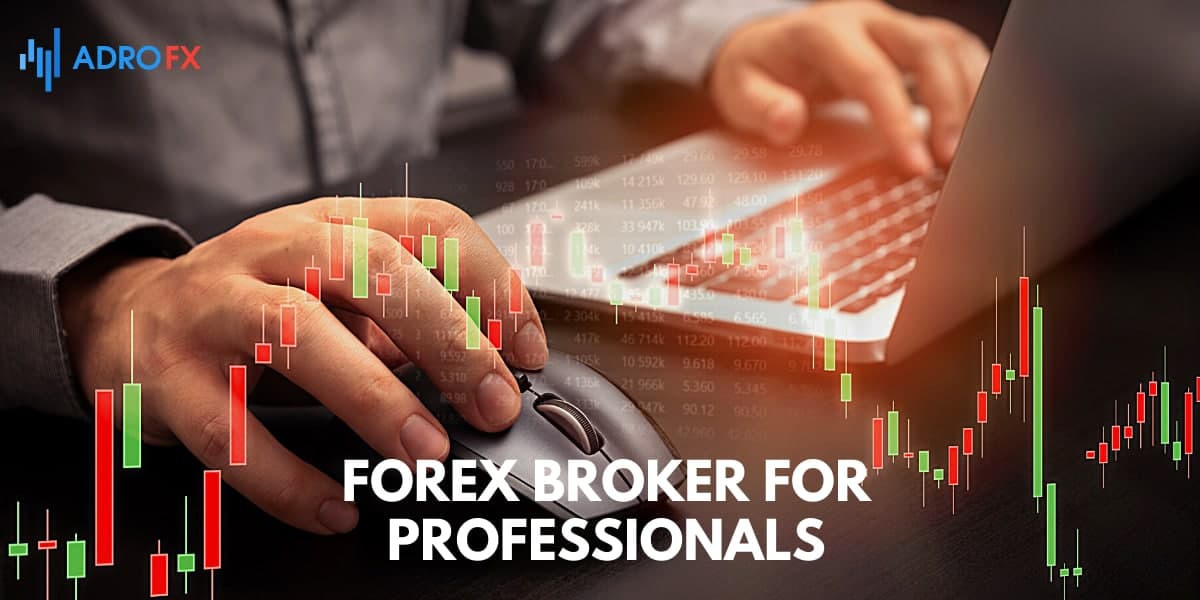 For a professional trader, broker fees and commissions are more important for trading on the stock and currency markets. Choosing on what terms to open a trading account, the trader must take into account all the expenses he will incur. It is important that the tariff plans, offered by the broker, are profitable for trading.
In addition to transaction fees, brokers may charge a monthly service fee and a separate depository fee. So it often makes sense to choose a broker not by the number of commissions, but by the absence of other mandatory fees. Again, if necessary, it is easy to find a broker with more suitable conditions if the current offer becomes unprofitable.
Any seasoned trader also pays attention to the fact that the broker gives access to different markets: stock market, futures market, currency market.
That's why he tries to find a large universal broker that allows trading on as many markets as possible.
Simple deposit and withdrawal are also important since anyone would like to be able to transfer money to his brokerage account without queues and commissions, and also easily withdraw and cash out a profit.
And, of course, one wants to make large-scale transactions with the help of a reliable and reputable broker who has been on the market for many years and is unlikely to go bankrupt shortly.
Forex Broker for Day Trading
Day trading is the most responsive to all market changes. The emergence of any significant news, statistics, or another kind of information can be used immediately. This strategy allows you to save time and make a profit in the shortest possible time. The assets used in day trading are not too different from other traders' tactics. The main difference can be called the timing of trades and highly liquid assets.
As for the choice of a broker, a day trader should pay attention to the financial instruments offered for trading, which will help to evaluate the possible range of trading opportunities. Also, given the short-term nature of the positions, it is logical that there will be a lot of buy/sell orders. Consequently, look for a broker with the minimum spread, because you will hardly like that a considerable part of the capital is spent on payment of the broker's reward.
In addition to all of the above, the advantage will be all sorts of additional tools on the broker's website - economic calendar, trading signals, analytics. In general, everything will help you to keep your hand on the pulse and not to miss out on promising deals.
Forex Broker for Scalping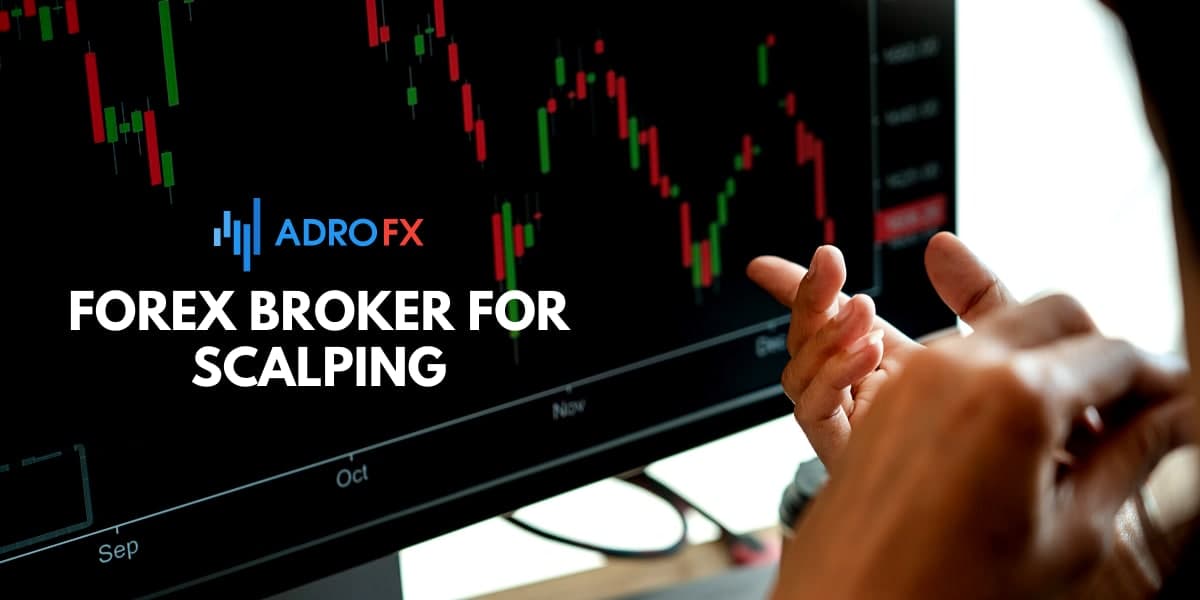 Many traders consider scalping to be the most effective way to trade. It may be true, but rather for experienced traders. A scalper makes dozens of transactions in one day, earning on small price fluctuations. That's why the speed of order execution and minimal spreads, while the terminal is stable in operation, are very important for those preferring this very trading approach.
Before choosing a forex broker for scalping it is necessary to determine the list of conditions necessary for scalper for successful trading. These may include minimum spread, instant execution speed, a wide range of trading instruments, low commissions for the committed volume, quotes with the maximum number of decimal places.
Let us immediately clarify that the highest speed of execution of orders can be provided by the brokerage companies, working on trading models, when the trader's transactions have direct access to the quotes of liquidity providers, which ensures the execution of the order in milliseconds. Such a trading scheme minimizes slippage and requotes high-frequency trading.
Accounts with trading conditions based on the Dealing Desk technology are not suitable for scalping, because the opening and closing of positions take place within a particular brokerage company without reference to the interbank market. It greatly increases the execution time for all the trades. Such accounts should not be considered if you want to get the most out of scalping. Less important, but desirable conditions for the selection would be: high leverage, low minimum deposit, instant withdrawal.
Conclusion
Choosing a forex broker can be confidently called one of the most important conditions for future comfortable and successful work in the forex market for any trader. Finding the best company with appropriate trading conditions among hundreds of offers can be quite difficult even for professional traders, let alone for beginners. However, armed with all the tips we have just discussed, you have everything needed to find that very companion. By screening out those who do not fit the criteria described above, you narrow down the choice from a few hundred to a few dozens, and then - everything is individual.
Assess your capabilities, form specific desires from trading or investing on the stock and forex markets and select a brokerage company that meets your needs. Good luck!