Free Forex Signals - Are They Reliable?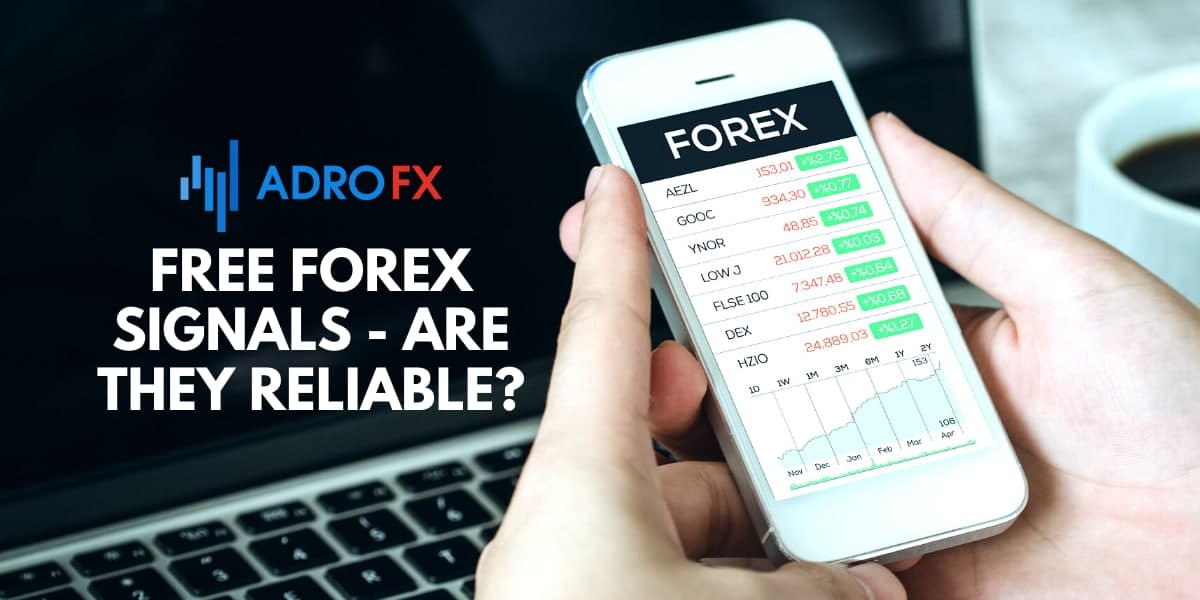 Free forex signals are everywhere, provided from professional sources, brokers, individual traders, affiliates to scammers, but are they reliable? It can be a minefield to navigate the abundance of forex signals free of charge. Every social media platform is full of recommendations, but before traders jump into the markets and blindly copy-paste those who provide signals for forex free of charge, consider the source and motivation behind those trading alerts. Forex brokers, FinTech companies, and subscription-based signal providers who share some free of charge may publish genuine trading signals. EAs and trading robots play an increasing role in providing forex signals. They require even more capital for the research and development necessary, followed by maintenance cost and investment in technology infrastructure. Quantity is abundant, but the quality is harder to find. Traders must remain patient and conduct proper research, due diligence. They still must learn how to handle trading psychology. Knowing how to differentiate between reliable, honest forex signals and scammers is also necessary. Otherwise, trading losses will likely dominate their experience from free forex signals.
Social media platforms have an abundance of forex signals, often with doctored portfolio screenshots promising high returns using a scalping strategy or other short-term approach. Most of them are fake to lure in new traders desperate to earn money from the forex market. They show high-volume transactions for a few pips, rinse, and repeat. Almost no losses sound great on paper, but any scalper knows that they are as much part of trading than profits. The art of short-term trading, which accounts for the bulk of free forex signals, especially on social media, is to have strict risk management to keep losses in a tight small, and have more profitable trades. The ratio is often 55% to 45% or closer together. Real traders in live accounts understand price action, the volatile nature it can present, and the impossible task to time every trade perfectly, as many screenshots appear to show. Many of them feature images from the MT5 mobile app, which is the first sign that traders should ignore them. Portfolio managers and analysts do not use their mobile phones but trade on their desktops. It is a business, and those who provide honest forex signals approach it as such. Another red flag is demo account performances. Demo trading is not trading, and as such, any recommendation from a demo account is not valid. The person providing them does not trade and should be ignored, as they have no experience.
The forex market is one of the most exciting ones, but there are also many scams. Since the entry requirements are low, scores of new traders open accounts every day. The potential to earn money from trading forex is tremendous, but it is a demanding career. Scammers make it appear easy to lure traders into using their signals. Their motivation is often to sell more signals at a cost, using free ones to attract traders. Any performance that sounds too good to be true often is. Even MT4/MT5 desktop performance is prone to manipulation, so if signal providers offer screenshots, ask them for the investor password to their account. It allows potential followers to view live trading results without access to any functions in the portfolio.
There are quality sources of free forex signals. Many brokers employ research teams that provide market coverage. Since it is in the best interest of brokers for clients to be profitable, many of the free trading signals offer value, describe the trade, and if nothing else, they can give traders ideas. Another good source of free forex signals comes from affiliates who earn compensation from brokers per trading volume. They will also ensure that their services are of good quality, as they will earn more revenues if their clients trade more. Profitable trading signals are the best way to motivate traders to remain active.
How Reliable are Free Forex Signals?
Traders who search online for terms like "free signal forex" or "signals free forex" will find dozens of pages of results. Free forex signals have become one of the hottest trends across social media, and many try to capitalize on them. While they are offered free of charge, nothing is, and before following any, traders must stop and think why they are available without any costs. It requires a lot of hard work, high stress levels, and often between ten to sixteen hours daily to cover the forex market professionally. One of the most important aspects remains the reliability of free forex signals, as traders should not forget the adage "you get what you pay for." Even signals delivered via an expert advisor (EA), which a growing number are, require research, development, and maintenance costs.
A lot of factors can impact the reliability of any forex signal, free or paid. The shorter the timeframe of the analysis, the shorter the shelf life of the trading recommendation. In many cases, a profitable signal by the analyst turns into an unprofitable trade for the trader. It makes the delivery method a defining aspect. Short timeframes deliver more signals but are less reliable. Traders who want to use free Forex signals should focus on the ones conducted on higher timeframes, for example, H4 or D1. They are more reliable and have a longer shelf life, allowing traders to use them throughout the trading session.
Most free forex signals are not reliable for several reasons, including most are provided by scammers with falsified trading results. Another reason is the use of scalping strategies and the lack of experience by many signal providers. Many amateurs without trading knowledge or experience develop EAs. They rely purely on basic technical analysis and simple risk management, which does not work long-term. Screenshots are worthless, but some third-party websites track performances, and committed providers who use MT4/MT5 will offer interested parties the investor password for live account monitoring. Traders should never trust demo account signals and never rely on trading recommendations for individuals who do not trade their money with their advice.
While most free Forex signals are unreliable and lead to long-term losses, some providers buck that trend. A handful of Forex brokers offer accurate trading signals to assist traders in making money from the Forex market. Usually, they are not market makers who profit from the trading losses of their traders, but ECN/STP/NDD brokers who profit based on trading volume and frequencies. They are often affiliated with large liquidity providers and receive compensation for trading volumes. Some market makers with an NDD execution model also generate reliable trading signals free of charge, and affiliates try to do the same. One of the best ways to avoid unreliable trading signals is to use them only from individuals or companies who benefit from profitable traders.
Forex Signal Authors
Forex signal authors are the ones who create trading recommendations, either via manual research or an EA. The majority are individuals without experience, but in today's information age and access to the internet, all believe to be experts. The first step for traders who wish to follow a forex signal for free is to sort out the scores of amateurs from the few that can deliver consistent results with reasonable risk. Successful and profitable forex signal authors usually provide a service for a cost, as it is their career, but they also publish free forex signals at a lower frequency. They generally have a website and about page, where they list various companies and websites they have worked for and publish research. It should be the first place traders check for confirmation of the credentials of a forex signal author. Ignoring those without a reputable and verifiable history, which includes most of your typical social media signal providers, will significantly decrease the chance of copying losing trading recommendations.
There are quality signals for forex free of charge from less established forex signal authors but with a verifiable performance history from third-party websites for live trading accounts. Past performance is no guarantee for future success, but it will provide traders with important metrics to gauge the risk/reward ratio of copying those signals. Traders should ignore those forex signal authors with no or a limited description of their trading experience. Those who claim they worked at financial firms or Forex brokers will have references. If they do not have them, in most cases, they lie.
Forex brokers also provide free forex signals, but traders must distinguish between brokers who profit from the success of clients versus brokers who profit from client losses. Trading recommendations from brokers who earn revenues from profitable traders can be among the most reliable and best free forex signals. They hire qualified analysts who cover the forex market and deliver recommendations to traders. The same is also used by the broker in-house if they have a prop trading desk. Profitable traders will place more trades, and that increases the revenue generation at reputable brokers. Since one of the most successful motivators for trading volume is profits, brokers aim to deliver highly profitable forex signals free of charge. They also sum up their performance and often publish a monthly or bi-monthly report, with detailed profits and losses transparently. Traders should avoid recommendations from brokers who directly profit from trading losses of clients, as they are unreliable and often intended to transfer capital from trader to broker.
When it comes to EAs, which account for most of the signals, the majority are unreliable and will result in losses. Those that work consistently and generate profits are not for free. Traders who wish to use EAs should look at the development team. It requires different skills to create a profitable EA. Therefore, the team must have a diverse background. EAs created by just one person should be ignored, as it requires more expertise than one individual has. Learning how to code has become easier, and MT4/MT5 has its language to develop EAs. With the amount of free information and tools, anyone without much experience can deliver an EA, as evident by the high failure rate, similar to the retail loss rate brokers provide. A seasoned team with experts in finance and technology can deliver profitable EAs, but they may not have free forex signals.
Should Traders Use Free Forex Signals?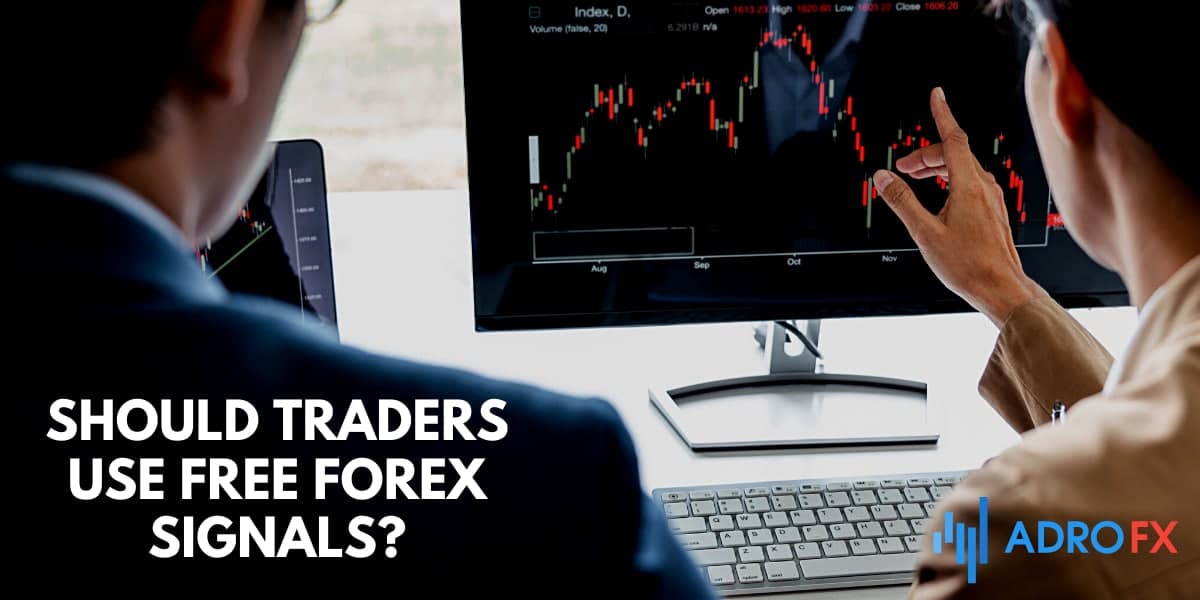 It is a hotly debated topic, but it ultimately comes down to the preference of traders. Given the low success rate of most free forex signals and the lack of patience by traders to conduct due diligence, the outcome is negative. The same principles apply to using free forex signals as to trading. Traders with a lack of patience will likely face losses and eventually blow their accounts. Searching for results about free forex signals or paid trading recommendations and EAs are similar across strategies, regardless of geographic location and portfolio size. Some report success using free forex signals, which is possible if traders conduct the necessary research into forex signal authors. Since past performance is no guarantee for future success, and the profit or loss depends on how the trader uses the signals, there is no substitute for due diligence and testing in a small live account. A demo account is useless, as the trader does not place trades and is not exposed to the psychology of managing a live portfolio with real cash in it.
The time a trader should follow free forex signals depends on their preference. A minimum of six months is recommended to get an idea of the quality. Since it requires time, effort, and patience to copy signals for six months without a noteworthy monetary benefit, the majority jumps in after looking over screenshots from performance statistics. They believe the hype and marketing of unqualified forex signal authors and join countless disgruntled traders. When it comes to trading Forex, there are no shortcuts, even if you want to use free forex signals. The core principles remain the same, and before traders move on to trading, they must learn and master them.
Should traders use free forex signals? While there is no substitute for learning how to trade, free forex signals can assist new traders and those without time to research. The biggest challenges are to find consistently profitable signals and to follow them on time, especially for trading recommendations on the H1 or lower. Traders who find a signal provider and learn to trust free forex signals must also consider their dependency on those recommendations. When those signals stop, for whatever reason, it will have an impact on followers. Diversification is highly recommended and necessary to lower risk, but it will be equally challenging to find multiple trustworthy and reliable free forex signal providers.
Finding the Best Free Forex Signals in Three Steps
Traders who decided to use free forex signals can follow the three steps below to increase their success rate, avoid scams and losses, ensure an acceptable risk/reward ratio, and have a chance at monthly profits.
Step One - Conduct your Due Diligence:
Conduct your due diligence on the forex signal authors. Check credentials and references, avoid those with no information about their trading experience or strategy. There is a lot of marketing to make recommendations appear profitable, even those free of charge, as there is a catch in most cases. Consider the source of free forex signals and only follow those who profit together with traders, including NDD brokers and affiliates. Never accept advice from sources that directly profit from trading losses of traders, like market makers and scammers who lure traders with free signals and offer better services for a fee.
Step Two - Do Not Trust Performance Screenshots:
Past performance does not guarantee future success, so traders must be patient. Screenshots, especially from mobile apps, are easily falsified. The same applies to MT4/MT5 or cTrader images. In other words, do not trust forex signal authors that only supply pictures of their performances. Ask for the investor password to monitor the live account with real money. Demo account statistics are useless, as there is no trading that takes place. Given the high demand for forex signals, free and paid, several trustworthy websites provide monitoring and statistics. Trusted brokers who offer trading recommendations, and affiliates who add them as a service, will publish performance reviews with details of their trading recommendations. Ignore forex signal authors who try to conceal their losses or who show a high drawdown.
Step Three - Test Free Forex Signals with a Small Deposit:
Before committing to any free forex signals, traders must test the accuracy of the trading recommendations, the delivery method, and how to implementation them. The same applies to paid-for trading recommendations. For example, if a trader based in South Africa receives all signals at night, they become pointless, inaccurate, and unusable. It is best to test them in a live trading account with a minimal deposit. While most will try signals in a demo account, the performance there is not accurate. Overlooking the significance of trading psychology is one of the biggest mistakes traders make. On paper, copy-pasting free forex signals, together with the stop-loss and take-profit levels, sound simple. In reality, when traders place real money into each transaction, emotions take over, and they start to lead reactions. The outcome is a high loss rate. Testing free forex signals with micro lots in a live account allows traders to get an accurate assessment of how reliable free forex signals are. It also allows traders a chance to gauge how to use them to generate profits. In most cases, between $50 and $100 is enough to test trading recommendations for six months before making a bigger capital commitment.
Free Forex Signal Service by AdroFx Featured Ideas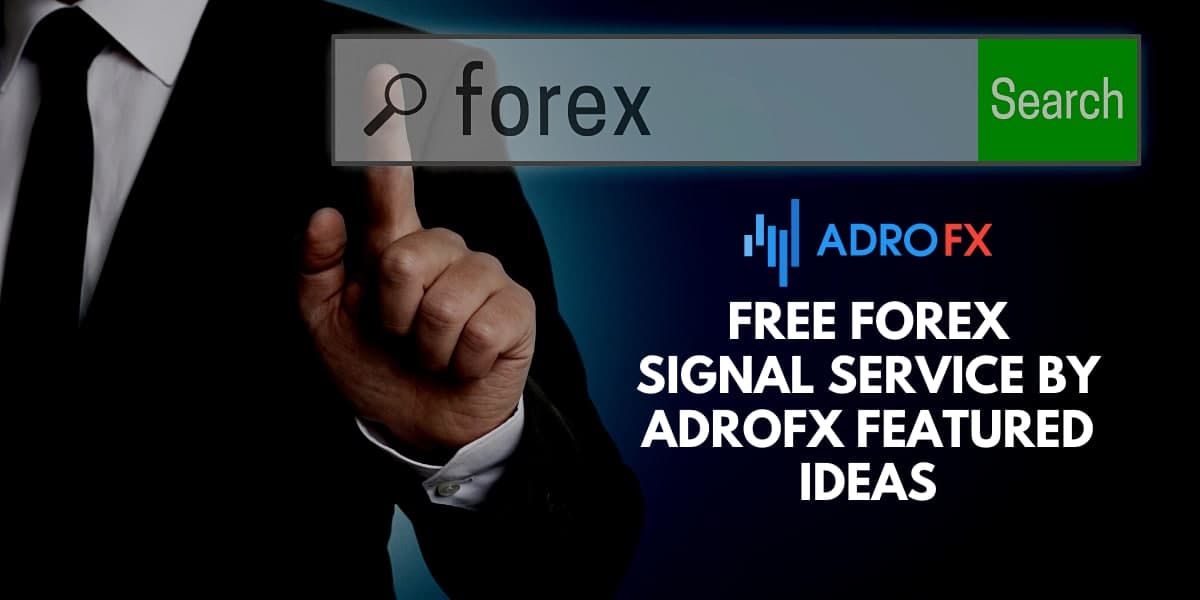 AdroFx provides free research and trading signals for over one decade, available to all traders and not just clients. It shows a commitment by improving access to quality trading recommendations to everyone, while the low-cost trading environment at AdroFx offers a competitive advantage to many other brokers. The team of analysts and AdroFx publish their free forex signals throughout the trading session. AdroFx also circulates updates about the performance of them. Traders can find signals for forex free of charge at AdroFx under the Daily Forex Technical Analysis and the Daily Fundamental Analysis, where four free trading recommendations are available each trading day from a trusted, professional source.
Daily Forex Technical Analysis:
As the name suggests, the Daily Forex Technical Analysis features free forex signals based n technical analysis. AdroFx publishes recommendations twice per day, covering all available assets. The trading recommendations focus purely on the technical aspect, feature charts, and the trading set-up. It allows traders to understand why the analyst made a recommendation, how to enter the trade, together with take-profit levels. It also has an alternative scenario, should price action reverse after the publication of the analysis. Traders can use the alternative entry-level as their stop-loss if they have taken a position and the asset reversed direction.
Daily Fundamental Analysis:
Traders looking for free forex signals based on fundamental analysis will find two each trading day under Daily Fundamental Analysis. The analysts cover aspects from economic events for currency pairs, commodities, cryptocurrencies, and earnings or business developments for equity CFDs. Traders also get the primary free forex signal, including entry-level, stop-loss, and take-profit for currency pairs, commodities, and cryptocurrencies, together with an alternative set-up. All the recommendations are easy to follow, the charts display the most likely course of price action, and traders can enter the stop-loss and take-profit levels for a set-and-forget trade. When following forex signals, it is best to copy them as outlined and not make adjustments as they unfold.
Free FX Signals from Trading Central's Technical Insight
Trading Central became one of the best-known providers of market research and trading signals. The signals are free of charge for traders, but only if their brokers pay for the subscription. The signals feature a modern design and a simple trading recommendation. Traders must consider the trading costs at brokers, who have expenses in enabling the forex signals by Trading Central. Many pass those costs on through higher spreads, which can make them expensive. For example, a broker providing free forex signals with a minimum mark-up of 0.4 pips on currency pairs offers more value than a broker with Trading Central and higher spreads. A spread of 0.4 pips for a trade size of 1.0 standard lots cost $4. A broker who provides Trading Central as a service may charge between 0.7 pips and 1.5 pips. That is a trading fee between $7 and $15 per 1.0 lot per trade. It can sum up to a few hundred dollars and more per month, potentially making Trading Central one of the most expensive signal providers for traders. So before rushing to what brokers advertise as free services, check the trading costs, as they will have the biggest negative impact on any strategy. Reliable signals with hidden fees are similar to unreliable signals, as the outcome is the same. While traders do not pay for the Trading Central recommendations, they are not free of charge and can cost traders more than they realize.
How to Subscribe to Free Forex Signal Providers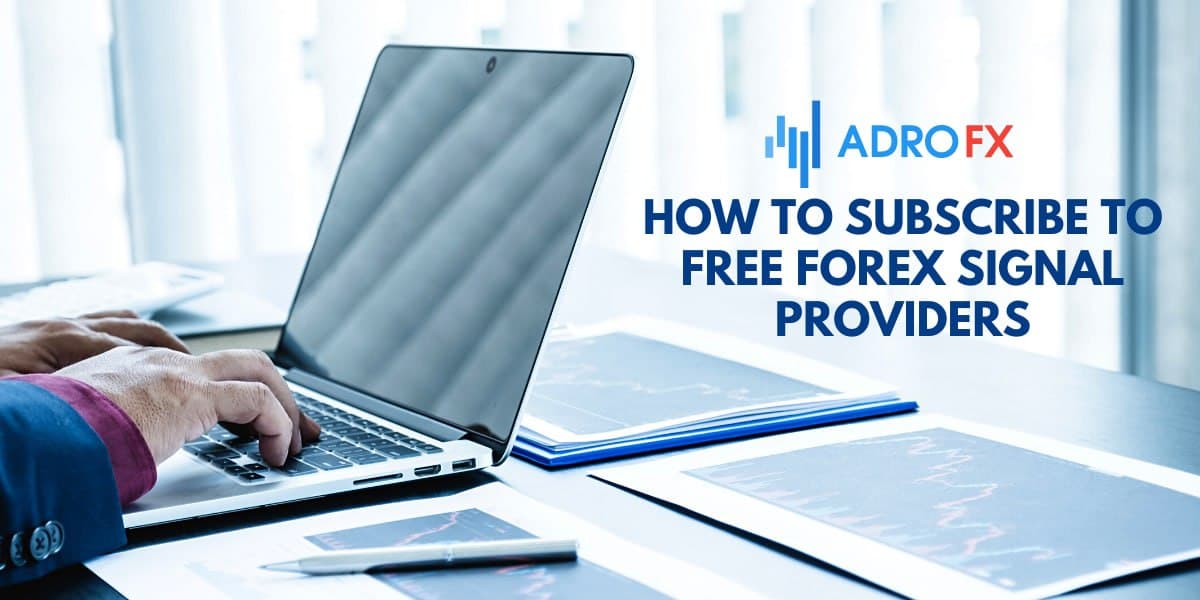 Subscribing to free forex signal providers is easy but depends on the available delivery method. Free messaging apps have become a favorite among many traders, which require a mobile phone and the app. Signal providers push notifications in a process that is automated in most cases. Forex signal authors provide the information to join the app where traders can receive the signals. Social media platforms are also popular and often utilized for sending forex trading recommendations. Traders may not feel comfortable giving their phone number, but most apps allow it to remain hidden. Depending on the source of free forex signals, there could be multiple offers to upgrade the service. At some point, marketing will play a part as noting is entirely free of charge. The final goal is to make money and providing free signals often serves as the initiator to attract potential new clients. Traders remain in control of their information and can decide what they wish to share and to whom. They should never give out details if they do not feel comfortable. At AdroFx, the signals are available on the website, via e-mail, or social media.
How to Unsubscribe from Free Forex Signal Providers
Unsubscribing should be simple, especially if signals are delivered via an app or social media platform. Leaving the group is the fastest way to unsubscribe from free forex signal providers. There is an unsubscribe option with e-mail signals located at the bottom of each e-mail. In some cases, the unsubscribe option is in fine print, making it harder to find, but it still exists.
Conclusion
Should traders use free forex signals? Despite the negativity surrounding free forex signals, new traders may want to give it a try. Before searching for something free, traders must understand that there is a cost with most free things. Free trading signals are no exception. Traders should always question the motivation behind a free forex signal and consider the source. Most are unreliable and designed to attract traders to a paid-for service or subscription. Others are created by inexperienced traders or those who dabble in demo accounts. Social media provides a platform for all to share ideas, but traders tend to get what they pay for, and forex signals are no exception.
It is important to understand how to find reliable, trustworthy trading signals and identify unreliable ones and scammers. When using trading recommendations from individual providers, inquire about their background and experience. Ask for credentials if they claim to have worked at well-known institutions. Never accept a screenshot as proof of anything, as it is easy to manipulate them and display tremendous success. At the minimum, as for the investor password so you can monitor their account and verify the performance they claim. Forex signals authors without verifiable history carry an increased risk, and traders should stay away from those who hide anything. Conducting lengthy due diligence is one aspect most traders ignore. They fall for the marketing hype, jump into following signals, and often fail to achieve consistent results.
While following free forex signals sounds appealing, to succeed with them and earn profits, traders must understand how to trade and still master the art of psychology. It is what separates profitable traders from losing ones. It remains the single most important aspect, and even copying free forex signals from providers exposes traders to trading psychology. Once real money is at work, the rules change, and most fail to comprehend it, let alone master it. Once emotions guide decisions, a trade results in a loss in most cases. When it comes down to sustainable profitability from forex trading, there are no shortcuts. Education should be the primary focus with learning how to master trading psychology and remain patient.
Finally, testing free forex signals in a micro account with a real deposit for at least six months is one of the best things traders can do. A micro account is available from as little as $10 and a mini account for $100. Both present traders with a low-cost option to test free forex signals. It also benefits them in working on their trading psychology and determining how the delivery method and time work with their trading day. Traders who take the necessary steps can create a profitable trading approach by using high-quality free forex signals. The best way is to try them out, be careful and guarded about them, and gauge their success.