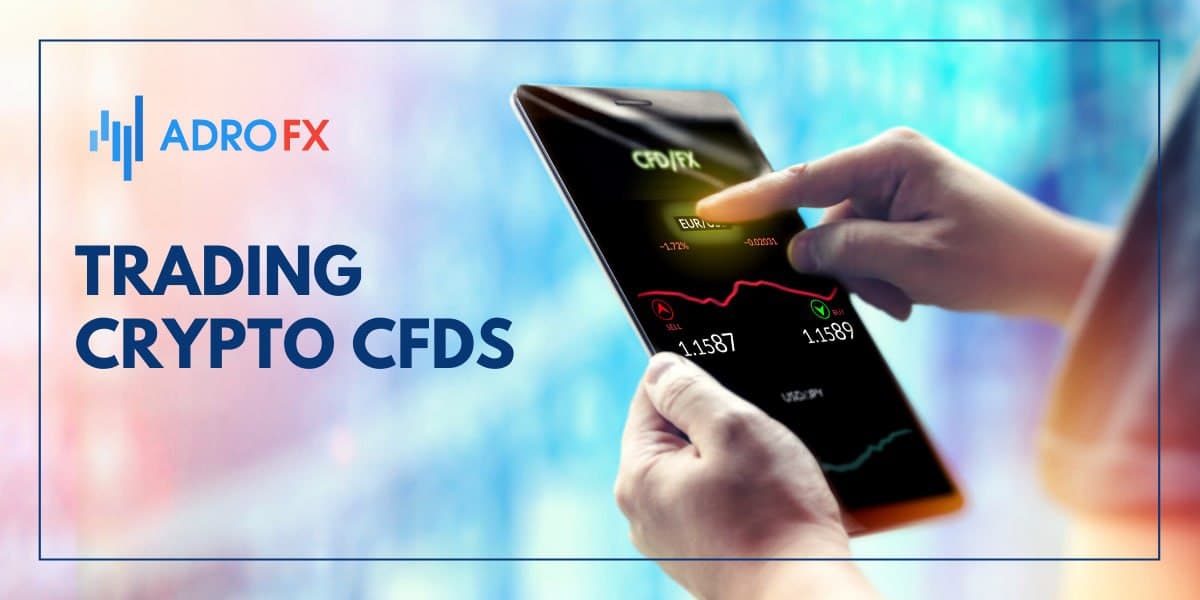 Crypto Trading Meaning - A Brief History
Many drawbacks of banking and electronic payment systems had not yet been identified before the emergence of cryptocurrency, as they had not yet been compared with the capabilities of decentralized systems. But there were already assumptions that an alternative payment system would have had more advantages, so the market would have accepted it even in the case of its decentralized structure. Among the advantages of the proposed payment system, there was an obligatory absence of transaction fees, the possibility to use it by each person, and complete anonymity of transfers. In other words, a decentralized payment system would give users unheard-of freedom, bypassing the conditions of world financial institutions and banks.
Whatever ingenious invention in the history of mankind, before its birth there were years of experience and research, and specifically before the launch of the Bitcoin network for forty years programmers worked to improve encryption methods and secure modes of data transmission. These developments were not directly related to the bitcoin but were implemented in earlier projects, including Hashcash and b-money, which were handled by Hal Finney of IBM.
The creator of the Bitcoin network is considered a user of one of the English-language forums under the nickname Satoshi Nakamoto, whose identity has not been revealed to this day. He wanted to work completely anonymously, simply sharing his concepts and developments on the new digital network with the world. It was he who wrote the code for open access applications and formed the principles of the future cryptographic network. Before publishing the results of his work in 2009, he worked for two years. After that, the developer "left" and subsequent development of the project was carried out by a group of other programmers.
The first purchase for BTC took place in May 2010 - a pizza with delivery "just" for 10 000 coins. It is interesting to imagine how many coins for this amount could be bought now, and in 7.5 years they could be sold for $70 million. Today we can observe the growth of this cryptocurrency in geometric progression, as well as periodic ups and downs of its rate with periods of relatively stable. In late 2017 - early 2018, Bitcoin showed the largest growth, reaching almost $20,000.
But in the first years, the picture was somewhat different - the coin was only 8 cents, and many companies and ordinary investors were just beginning to work with Bitcoin, providing it with multiple growths.
During 2011, the market began to develop rapidly, thanks to which the following events took place in the market:
Mt. Gox and Bitcoin Market were launched, which have not survived until now due to the inability to properly manage them and hackers' interference;
Wallets for Android smartphones and other devices have appeared;
There are electronic BTC wallets in some payment systems;
In popular news editions, there were articles about cryptocurrencies, and their developers began to gather conferences;
The Growth of Alternative Digital Currencies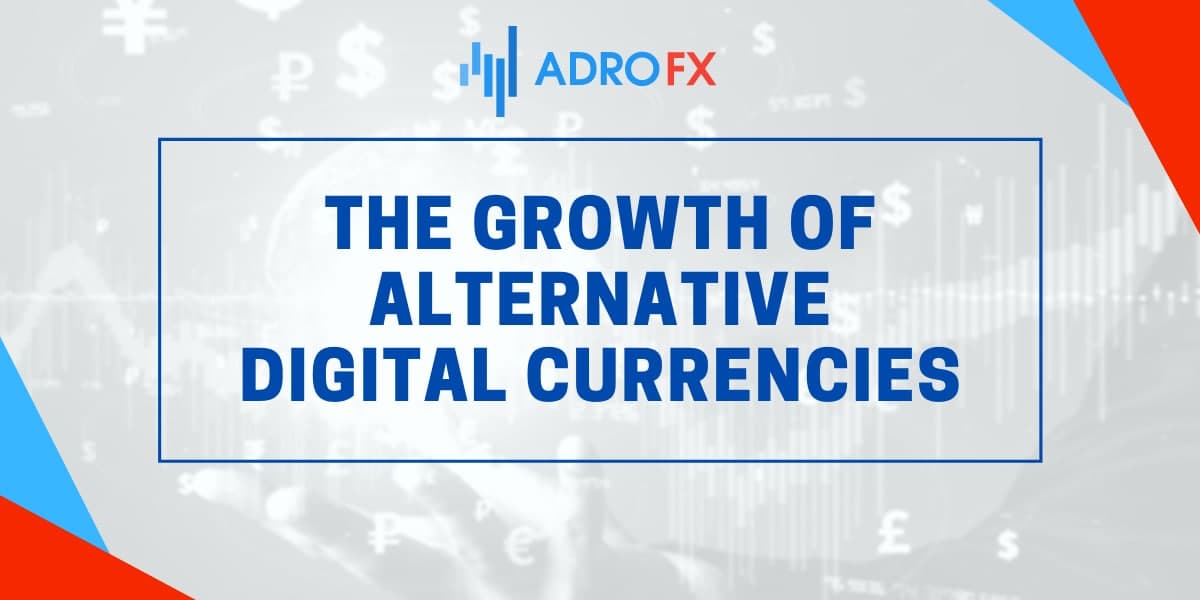 ​
Despite some negative nuances, bitcoin is rapidly growing in popularity and is becoming a successful project due to its anonymity and decentralization. It has been followed by the creation of new cryptocurrencies, such as Litecoin, Ethereum, Ripple, and many others.
Beginning in 2012, the first specialized publications on cryptocurrency and startups began to appear. Thanks to this, Bitcoin's capitalization finally surpassed a billion dollars at the beginning of 2013, and then there was the first record-breaking rise of BTC to 266 dollars. This is proof that news publications have a big impact on the cryptocurrency market.
In the summer of 2017, the development team found a new solution to significantly speed up transactions in the Bitcoin network, for which 95% of the miners voted, and at the end of the year, its fork SegWit2x appeared. Some of the miners preferred to use the network with the previous blockchain, which was called "Bitcoin Cash".
It should also be stressed that there are countries that have recognized bitcoins as full currency and those that are still "hostile". and warn their citizens of the dangers of using cryptocurrency.
So, the Bitcoin-loyal enough Ministry of Finance of Germany claims that "Bitcoin is a financial instrument that cannot be classified as electronic or foreign currency,
and more like "private money" that can be used for "multilateral clearing operations."
With a generally positive attitude towards bitcoin, a curious position took over the U.S. State agencies and especially the Fed at a Senate committee hearing about bitcoin. They called bitcoin digital currency and noted that it is a legitimate financial instrument. This was pointed out, in particular, by the FBI representative. With specific reference to the Fed, a letter signed by B. Bernanke uses the terms "virtual currency" and "innovative payment system" concerning bitcoin. The British Treasury has a very tolerant attitude towards Bitcoin. Singapore also accepted the new currency and has already stated in a letter to the brokerage organization Coin Republic, which explains the taxation of Bitcoin turnover. According to representatives of IRAS, companies engaged in buying and selling bitcoins will be subject to a standard income tax of 7%. This applies only when both companies involved in the transaction are registered residents of the country - no tax will be levied on non-residents.
Countries such as China, Russia, India, Iceland, and Indonesia have taken a completely different position. Thus, the People's Bank of China stated that bitcoin is not a currency or a substitute for money, has no legal status and no money equivalent, and cannot and should not be used as money when circulating in the market. In fact, it is just a specific virtual product. Financial institutions are not allowed to accept and make payments in Bitcoins as if it were an official currency. Internet services must comply with all anti-money laundering regulations.
What Are the Other Significant Cryptocurrencies?
The world of cryptocurrencies has entered the turbulence zone again amid the coronavirus epidemic, but the most popular are still floating despite the large-scale collapse of financial markets.
We have made a list of all the cryptocurrencies that are the most popular in 2020:
Ethereum is the main platform for deploying decentralized applications and crypto exchanges, and the most important altcoin of the market. Ethereum has become the ancestor of the good 90 percent of cryptocurrency projects. Almost all trading pairs on cryptocurrency exchanges are tied to Ethereum-based assets.
Some expect it to repeat the fate of bitcoin, but so far Ethereum has established itself solely as the main bridgehead for the deployment of cryptocurrency and blockchain startups.
Ripple is one of the most controversial digital assets and it also deserves attention. The story around the creation of XRP is constantly provoking fierce debate, and the founder of the project, Jed McCaleb, is at times associated with the hacking of the largest bitcoin exchange Mt.Gox.
Of course, it is a big misconception to call XRP a cryptocurrency, but it is probably one of the few assets that have made the most progress in cooperation with financial institutions. The asset is often accused of being a scam and artificially manipulating price activity because all tokens have already been extracted and are mostly in the hands of one company - Ripple Labs. However, all these accusations are denied by those partners with whom Ripple Labs is working now, namely: American Express, Bank of America, Merrill Lynch, Royal Bank of Canada, Bank of England, HSBC, Barclays and hundreds of other traditional financial institutions.
Bitcoin Cash. Somebody's gonna say that hard fork currency place on the list. However, capitalization suggests otherwise. Roger Vera (BCH's chief ideologist) should be commended: at the time of writing, BCH's capitalization exceeds $4 billion.
Bitcoin Cash is one of the few hard fork assets, which not only has not lost its popularity despite fierce competition with BTC but is actively developing as a more accessible and improved analog.
However, it should be noted that at the moment of compiling the top it is the weakest asset in terms of frequency of reference.
Litecoin. While the major cryptocurrencies are trying to restore their former 2017 activity, Litecoin has already survived halving and is not even afraid to move towards anonymity by implementing the anonymous Mimblewimble protocol.
Moreover, founded by former Google programmer Charlie Lee, Litecoin significantly outperforms Bitcoin in terms of block formation time (2.5 min at Litecoin versus 10 min at Bitcoin).
Recently Litecoin has been used as a model of future Bitcoin. This is since almost all major stages of Litecoin development are somehow identical to the Bitcoin roadmap.
Besides, Litecoin is the most accessible asset on the stock exchanges, surpassing even XRP by the number of listings.
So, you've already gotten to know the most popular cryptocurrencies. Given all of this, as well as your desire to become a crypto CFD trader, we are almost certain that you can easily decide to buy one or another coin, hoping for its growth and profit in the future. Of course, it is worth remembering that in our time in the era of super-fast software and information technologies, as well as various factors that depend on the same technology, the price and value of certain assets are growing and decreasing with relatively high speed.
So be careful in your decisions and actions trading digital currencies.
Bitcoin features that distinguish it from other types of electronic and fiat currency:
Decentralization and availability. The Bitcoin network is a combination of all client programs (wallets) and a distributed blockchain database, which is stored on each computer where the full client is installed. Blockchain is completely open for viewing the register of all operations in the system.
Full transparency of calculations. The history of any payment can be (theoretically) traced back to the very moment of coin generation and it will never be deleted from the database. Knowing only the Bitcoin address, you can find out at any time all transactions accepted or sent from that address.
Lack of control over the network. Since Bitcoin is a distributed base created based on equal nodes, the Bitcoin network has no control center, which can freeze any account, change the number of monetary units in the system, block or cancel the payment. There are small commissions, the amount of which in practice is almost negligible and does not depend on the amount of transfer. Transactions in the system are irrevocable, as well as transactions with cash.
Possibility of anonymous calculations. Bitcoin provides convenient and at will, anonymous means of calculations, the address - account number in the system is not connected with its owner, and for its opening, any documents are not required. It is a line about 34 symbols long from numbers and letters of the Latin alphabet in a different case. The address looks like this, for example, 1BQ9qza7fn9snSCyJQB3ZcN46biBtkt4ee. It can be translated into the form of a QR code or other two-dimensional code for the convenience of calculations or passed as is.
Unsurpassed protection. With each new block, the computational power required for miners to calculate the entire chain from scratch grows, and the longer the chain, the harder it is to "hack" the network. For today Bitcoin is a decentralized computing network which productivity more than 8 times (on the speed of calculation of hashes SHA-256) exceeds the total computing capacity of all supercomputers in the world. It takes huge resources and hundreds of millions of dollars to capture even limited control.
Cryptocurrency Codes
Like all other currencies in trading, digital ones are also expressed as "opposition" to another currency, but here they are represented in the pair with the US Dollar. So, here are the codes for you to know what symbols to look for in the trading terminal:
Bitcoin vs. US Dollar - BTC/USD
Ethereum vs. US Dollar - ETH/USD
Litecoin vs. US Dollar - LTC/USD
Bitcoin Cash vs. US Dollar - BCH/USD
Ripple vs. US Dollar - XRP/USD
Why Trade Cryptocurrency with CFDs?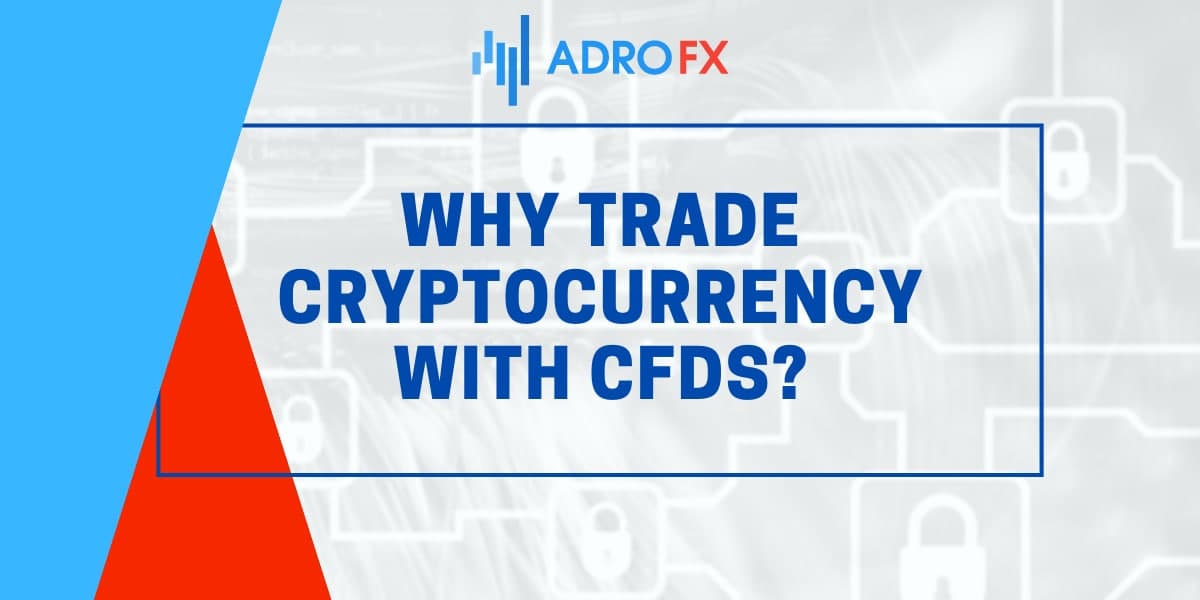 ​
There are two popular ways to start trading cryptocurrencies. One way is to buy cryptocurrencies on exchanges, for example, you can purchase bitcoins on Bitstamp. Here you own the cryptocurrency yourself and apparently should be waiting for a significant price hike to sell it and get some profit.
On the other hand, you can trade the CFD for a particular cryptocurrency. A CFD is a derivative product in which a broker agrees to pay the crypto CFD trader the difference in the value of the underlying asset between the two dates; the contract opening and closing dates. You can hold a long position (assuming that the price will rise) or a short position (assuming that the price will fall). For example, when trading crypto CFDs on bitcoins, you speculate on the BTC / USD pair.
There are noticeable differences between buying the cryptocurrency and trading CFDs. When you buy a coin, you keep it in your wallet, but when you trade CFDs, the position is held in your trading account, which is regulated by the financial authority. You have more flexibility when trading CFDs because you are not tied to an asset. You just buy or sell a derivative contract. Besides, CFDs are a more established and regulated financial product.
Advantages of using CFDs to trade cryptocurrencies:
Liquidity. Liquidity measures how easily an asset can be turned into cash without affecting the market price. If an asset is more liquid, it leads to better valuation and shorter transaction times. The crypto market is considered illiquid, partly due to the distribution of orders on exchanges where price disparity is observed. It means that a relatively small number of transactions can have a large impact on market prices; just one factor increases the volatility of the cryptocurrency. However, when you trade CFDs on cryptocurrency, you may get the same opportunities easier because you are not trying to buy the underlying asset, just a derivative product.
Leverage. CFDs can be traded on margin. It means that the crypto CFD trader only needs to deposit part of the value and, in fact, borrow the remaining capital from his broker. It provides greater availability, greater exposure, and multiplies the result. Moreover, it can be particularly useful for cryptocurrencies, given the huge volatility this asset class shows, but it also increases the risks.
The ability to go long or short. By purchasing the cryptocurrency itself, you can only profit when the market is growing.
Tax-efficient trading. Trading crypto CFDs has advantages over owning the token itself. CFDs on cryptocurrency are useful for hedging your portfolio because if your expectations are wrong, you can offset any losses incurred from CFDs by capital gains as your portfolio increases.
Risk-Free Trading
Trading with a demo account, you can see all the pitfalls and peculiarities of trading. Moreover, you will be ready for any situation in the cryptocurrency market when you switch to a live account. It's a convenient, free, and effective solution that allows beginners to get acquainted with the fundamentals of trading. To pass through this stage without risking anything is an opportunity that should not be missed in any case.
Use a demo account to develop your unique strategy, develop discipline, and learn how to react correctly to market reversals and corrections.
How to trade Bitcoin CFDs
Assuming you are ready to take the risk, Contracts for Difference (CFDs) on cryptocurrency is a great way to participate in digital currency markets. Finding the best crypto CFD broker with nice trading conditions is one of the most lucrative ways to take advantage of the cryptocurrencies.
To trade cryptocurrency CFDs, first, you would choose your currency pairing, as in this regard bitcoins are treated just like any other currency. The major currencies are available, such as BTC/EUR, or BTC/USD.
Let's say you expect that bitcoins would drop in value compared to the US dollar. Imagine that one CFD broker is quoting spot foreign exchange for BTC/USD at a selling price of $9050.00 and a buying price of $9085.00. In other words, a bitcoin is worth a little more than $9000. You could open a short position selling 10 CFDs at 9050.00. The price drops, and once the quoted buying price has declined from 9085.00 to below 9050.00, you have covered the spread and start making a profit.
In case you closed the trade when the quote for BTC/USD dropped to 9000.00/9035.00. You would have made 9050.00 minus 9035.00 on each contract, for a total profit of $150.00 on the 10 contracts. Most brokers do not charge any fees on your trades since the commission comes from the spread deducted at the moment you open a position.
Speaking about the volatility of cryptocurrencies, mainly bitcoin, the price has fluctuated between $262 and nearly $19,500 between January 2015 and December 2017. Going back to the very beginning, during 2013 the price was constantly changing, showing numbers from $31 till the record-high $1242, showing the incredible volatility that has frightened those who were skeptical about the cryptocurrency.
Most people involved in bitcoin trading believe that CFDs on cryptocurrency are much more convenient than working directly with the coin. If you want to buy bitcoins directly, you must consider security issues such as protecting your wallet, backing up, etc., and you will still not be able to make money directly on currency devaluation. As we have mentioned before, trading cryptocurrency CFDs present a tax-efficient way of making money from the fluctuations of the price of an asset with no need to purchasing anything.
Learn to Become a Bitcoin Cash CFD Trader
Bitcoin Cash is a relatively new cryptocurrency. Very soon after its "birth", it practically caught up with its elder brother, taking one of the first places in the cryptocurrency rating (by the size of capitalization). A coin appeared as a result of Bitcoin hard-fork, which was a result of problems with scalability.
Among the reasons for the Bitcoin Cash to appear are:
Bitcoin transactions were too slow, and some parts of the crypto community didn't like it, because, to write every new transaction into a block, it has to be validated by the whole network - all this takes a lot of time;
All transactions were performed with certain priorities (the priority was influenced by the commission size, which each client can set himself). According to this commission, a queue was formed to confirm the transactions. Thus, the confirmation of some transfers sometimes had to wait for several days. Sometimes such transfers could " freeze" at all.
Creating a new Bitcoin Cash has partially solved this problem by "offloading" the network and increasing its bandwidth. Besides, the new altcoin also increased the size of the block itself - from the "traditional" Bitcoin 1 MB to 8 MB.
As for the strategy you can use, keep in mind that usual and standard trend indicators are not very well suited. The whole reason is that they give rather late trading signals, sometimes even so much that it would be more profitable to work with such signals on the contrary. It happens because of the strong volatility of Bitcoin Cash because it can soar or drop the crypt currency several times a day.
Here are some tips to consider while trading Bitcoin Cash CFDs:
1) Psychological round levels. It is best to use such levels, which are a multiple of 100 dollars (as a rule, the price is most often bounced from round numbers). Also, rebounds from intermediate levels - for example, a multiple of $50 are also beneficial.

 

Breakout trading. It is good for the current, not always stable market situation and high volatility of the cryptocurrency itself. You can trade this cryptocurrency for a breakout using almost any channel indicator. For example, Bollinger Bands - this indicator additionally adjusts to the amplitude of fluctuations that are currently observed. To work with such a breakout strategy, it is better to enter the breakout side after the candlestick closes outside the channel boundary. As a rule, such an order can be set without Take Profit, using Trailing Stop Loss. Besides, you can use the level of moving average (Bollinger channel) and Fibonacci extension levels.

BCH has a high degree of correlation with BTC, but this dependence is not long-term, but situational. That is, It can go along with the Bitcoin for a very long time, but as soon as any serious news appears, the correlation coefficient can change sharply to negative.

Litecoin Trading

Litecoin is among the top five most popular digital currencies in the world. It was created 8 years ago based on Bitcoin with the same software code but in much larger quantities. Its capitalization is much smaller than that of Bitcoin, but the asset is no less promising in terms of earnings from price fluctuations.

This is typical for many cryptocurrencies, and Litecoin is no exception, the global trend is upward as volatility generates ever stronger correction levels.

Technical analysis works perfectly, and even an ordinary moving average can serve as an indispensable indicator for analyzing quotes behavior.

Scalping is not an option due to its high spread. We consider trades at H1 and higher. We also keep in mind that the concept of trading sessions for Litecoin is not applicable and activity can occur at any time of the day.

The future fate of the long-term dynamics of the asset remains a subject of heated debate.

Also, many investors are inclined to use Litecoin as a hedging asset, due to its political neutrality. However, one should not forget that cryptocurrencies are extremely volatile.

As a result, the strategies are mostly trendy with not too high targets. Time frames from H1 and above, and scalping is not allowed. In the case of long-term investment, we should wait for a correction, after which we should buy at the lowest point if the news heralds another wave of growth for the crypto market as a whole. For intraday trading the simplest strategies - trend and breakout - are suitable. However, try not to miss the latest news and stay informed about the global trend.

Ethereum Investing

The concept of Ethereum is trying to develop the idea of bitcoin into something bigger. Ethereum is a platform for developing decentralized applications.

Strategies that are already obsolete on popular currencies will be suitable for the Ethereum. Thus, for example, a significant difference in quotes of different exchanges shows that the currency is suitable for trading in classical arbitrage. The essence of arbitrage is very simple - buy where it is cheap, sell where it is expensive. Naturally, in real life, the pitfall may be the transfer of funds between exchanges and the commissions imposed at the same time.

On the other hand, no one forbids the use of statistical arbitration. In any case, cryptocurrencies are still young enough as trading instruments, and therefore have a lot of inefficiencies. By analyzing the correlations of different assets, you can identify those very hidden dependencies and try to trade them. But due to high costs (spread + commission), the main attention should be paid to long-term dependencies.

Ethereum vs Bitcoin

Asking the question of which one is better - Bitcoin or Ethereum - is rather pointless. Each of these currencies has its own specifics. Bitcoin focuses on payments and P2P lending, while Ethereum offers developers and businesses its own blockchain technology that can be used to create new programs. While Bitcoin can be compared to an application on a smartphone, the Ethereum network is similar to the App Store, where developers can create their own applications for networking.

Bitcoin certainly dominates the cryptocurrency market today and is a better-known coin, but many believe that Ethereum, which appeared six years later and is more technically advanced, may become a competitor to Bitcoin, which will eventually outperform it. However, since each platform is focused on different things, there is no doubt that there is room for both in the crypto industry.

Ripple and XRP

Work on the Ripple cryptocurrency began in 2004. At that time, no one had ever heard of Bitcoin. The system was released in 2005, but that version has nothing to do with the existing one.

The new era for the Ripple came in 2014. During this period, the popular Bitcoin is just beginning to gain its niche in the market. The company was headed by a new director, whose goal was to integrate the cryptocurrency with the banking system. By 2018, significant progress has been made in this direction.

Banks started cooperating with Ripple Labs. Virtual coins are present among the assets of the famous Google search engine. Not a single cryptocurrency has achieved such success, as the protocol of altcoins work is fundamentally different from the principle of Ripple. Since the beginning of the conquest of the banking market began to grow and the value of virtual coins.

The main driver, which acts as a price catalyst for any cryptocurrency, including Ripple, is the fundamental data, or rather a news, in any way affecting the financial instrument now or in the future. They can be divided into several groups conditionally

Claims and prohibitions at the government level.

Digital money is not regulated by government authorities and is not centrally managed. However, individual government decisions have a direct impact on the price of cryptocurrency trading assets. A potential or actual ban on the circulation of virtual money in a country could drastically drop the currency rate. The movement in such cases is usually long and intensive.

Predictions, rumors, and discussions.

What the masses are talking about cannot go unnoticed in the currency market. This is especially true for cryptocurrencies, where the market is particularly sensitive to opinions and analytical forecasts from reputable sources.

Decisions that relate directly to a particular cryptocurrency.

These may include dividing it into separate components or merging it with another one.

Mass purchase or merger of the cryptocurrency by large investors.

Events such as large investments usually raise the price of Ripple, as they create an artificial deficit, and small investors tend to side with large players who believe they can own and act on insider information.

How Does Mining Fit into All of This?

​

Having figured out what the cryptocurrency is and having started working with this tool, crypto CFD traders are confronted with such notion as mining. What is it, then? Mining is the generation of new coins, carried out in the process of mathematical calculations. There is no single center for the generation of virtual coins, so to ensure the high speed of transaction execution, significant computing power is required. Because of this, individual mining is not popular, as the cost of purchasing equipment and paying electricity bills are not paid off. This is how a new trend emerged - cloud mining.

The work here is carried out according to the following scheme: the company buys the equipment for mining coins, adjusts it, and rents it to its customers. At the same time, all costs for electricity and maintenance of facilities are fully borne by the landlord. Cloud mining is divided into two types: without investment and paid. In the case of free mining, the company provides certain capacities without charging a fee. The principle of coin mining within cloud mining is the same as in conventional mining, only the amount of capacity changes.

So how does mining work? In the process of mining new blocks of information are released, which brings a certain amount of digital money, which falls into the general "piggy bank" and is registered in a public "book of account" (Blockchain). In parallel, operations with already existing coins are processed. They are checked on the computing devices of the P2P network and added to the chain of blocks. The participant who was the first to solve this problem receives a reward. This scheme was invented to encourage those who donate the computing power of their PCs to maintain the network and the appearance of new coins.

The above was mentioned an important for the cryptocurrency market concept - blockchain, and it should be discussed in more detail. A blockchain is a distributed database containing data on all transactions carried out by system members. Information is stored as a chain of blocks, and in each of these blocks, a certain number of transactions is recorded. Speaking about bitcoin, transactions are transfers of money between users' wallets. The register of transactions is not stored in one place, it is stored at the same time by all participants of the system.

What is needed for cryptocurrency mining?

An electronic wallet. It is available for download on the official websites of the developers of this or that cryptocurrency.

A software package. Today you can find various programs for mining, designed for Windows, Linux operations.

Registration in the online pool of miners. Participants of such communities unite their computing devices for the more efficient operation of the devices..

Mining equipment. You can take an ordinary computer, but it is better to use special computing machines that have more power.

Where Do I Find Cryptocurrency CFDs in the MetaTrader 4 Trading Platform?

In case you do not see cryptocurrencies in the list of symbols on the left side of the terminal, use this easy-to-follow instruction to view the chart of the asset needed.

Right-click on any asset from the list;
In the menu appeared choose Symbols OR use Ctrl+U hotkey;

Choose any cryptocurrency you want to trade:

In order to analyze the current price situation and to start trading crypto CFDs, right-click the digital currency and choose Chart Window.

Once you are done with that, you are good to place your first cryptocurrency CFD and make the most out of the volatility altcoins offer. Make sure to analyze the chart thoroughly and pay attention to the risk management rules. By doing so you minimize the chances of failure to a minimum.

Trade Cryptocurrency CFDs

If you are willing to start trading cryptocurrencies and getting the most of out the price fluctuations, you`ve got to the right place! Y ou can trade such assets as BTC/USD, ETH/USD, LTC/USD, and XRP/USD. Working 24/7 and having 1:5 leverage you have an opportunity to improve your trading results.