Non-Farm Payrolls 03.09.2021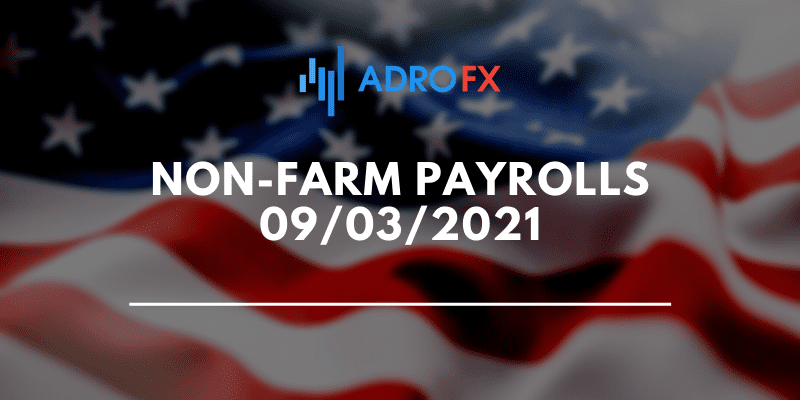 Powell took a hawkish line when he spoke in Jackson Hole last week but avoided specifics to preserve his room for maneuver. The Fed chief said that the QE rollback could start this year, which the markets were quick to take into account as a credible event. The question is when the announcement will be made - in September or near the end of the year. The September Fed policy shift will likely require a strong positive surprise in the NFP report for August.
Most of Powell's colleagues were in favor of making an announcement on QE in September and saying goodbye to the crisis easing program as early as Q1 or Q2 of 2022. However, Powell said that it "might be appropriate" to start cutting Fed activity in the treasury market this year, with a decision to be made with an eye on incoming data and the dynamics of the delta strain in the fall.
Non-Farm Payrolls Employment
Last data: 943K
Consensus Forecast: 750K
The Non-Farm employment change measures the change in the number of people employed during the last month in the non-farm sector. Total Non-Farm Payrolls represent about 80% of the workers who produce all of the Gross Domestic Product of the United States.
It is the most important piece of data contained in the employment report that offers the best overview of the economy.
Monthly changes and adjustments in the data can be very volatile.
U.S. Average Hourly Earnings YoY
Last data: 0.4%
Consensus forecast: 0.3%
This indicator shows the change in the average hourly wage level for major industries, except agriculture.
Unemployment Rate
Past data: 5.4%
Consensus forecast: 5.2%
The unemployment rate measures the percentage of the total labor force that is unemployed but actively looking for a job and willing to work in the United States.
A high percentage indicates weakness in the labor market. A low percentage is positive for the U.S. labor market and should be taken as a positive factor for the USD.
In the previous release of data, the movement on the EUR/USD currency pair at that moment made 33 points:
At the same time, having developed movement at 68 points within a few days: