The winner of most Innovative Broker of 2022 AdroFx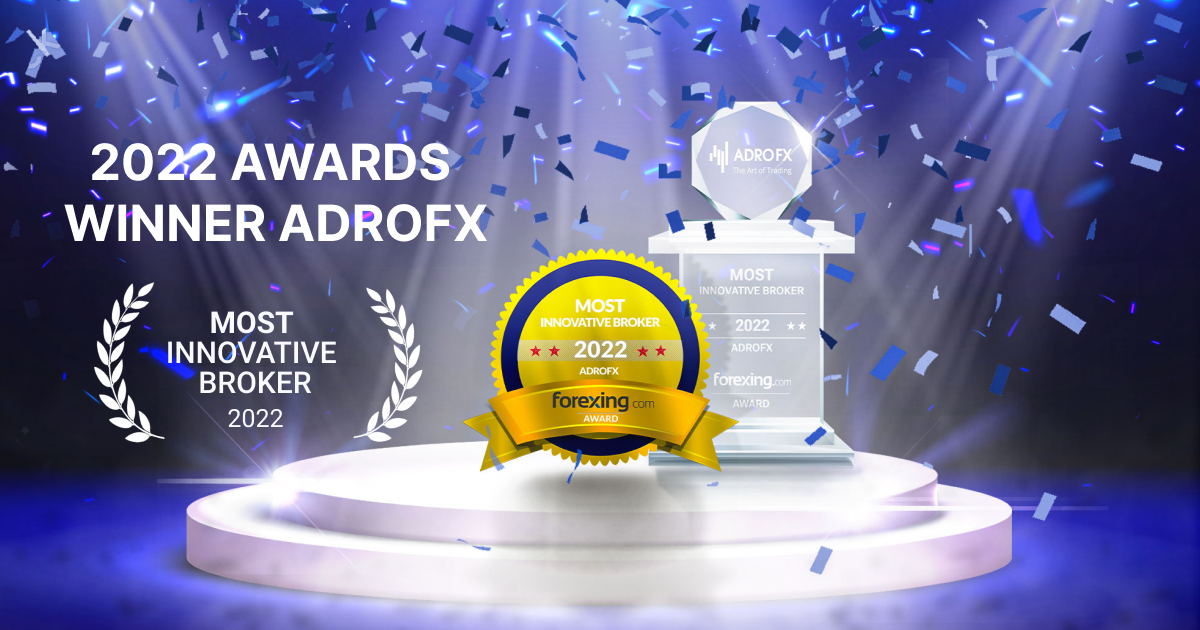 We are proud to announce that our company AdroFx, has been awarded the title of the Most Innovative Broker of 2022. This award recognizes our commitment to delivering cutting-edge technology, exceptional trading conditions, and innovative solutions to our clients.
Our team is dedicated to providing the best possible experience for our clients, and this award is a testament to their hard work and dedication.
Our clients can expect continued investment in technology, product development, and service excellence as we strive to maintain our position at the forefront of the Forex trading industry. We believe that the key to success in Forex trading is to stay ahead of the curve and offer our clients the latest tools and resources to help them achieve their financial goals.
At AdroFx, we understand that our clients' satisfaction is the foundation of our success. That's why we are constantly working to improve our platform, enhance our products and services, and provide the best support possible. With this award, we are further motivated to continue our commitment to excellence and provide our clients with the best possible trading experience.
In conclusion, we would like to thank our clients for their trust and support, and we look forward to continuing to serve their needs in the future. As the Most Innovative Broker of 2022, we are confident in our ability to deliver the best Forex trading solutions and help our clients achieve their financial goals.
Best Regards 
AdroFx Team