Profit From the Markets Best Tools
Benefit from CopyTrading and enables your trading like an expert, Find a successful trader you want to copy and start earning it's that simple.
If that is not enough we provided the new generation of forex signals services for FREE to all of our clients. Improve your earning by availing the opportunities of the hottest market before anyone else! Empower yourself with Forex Buy and Sell signals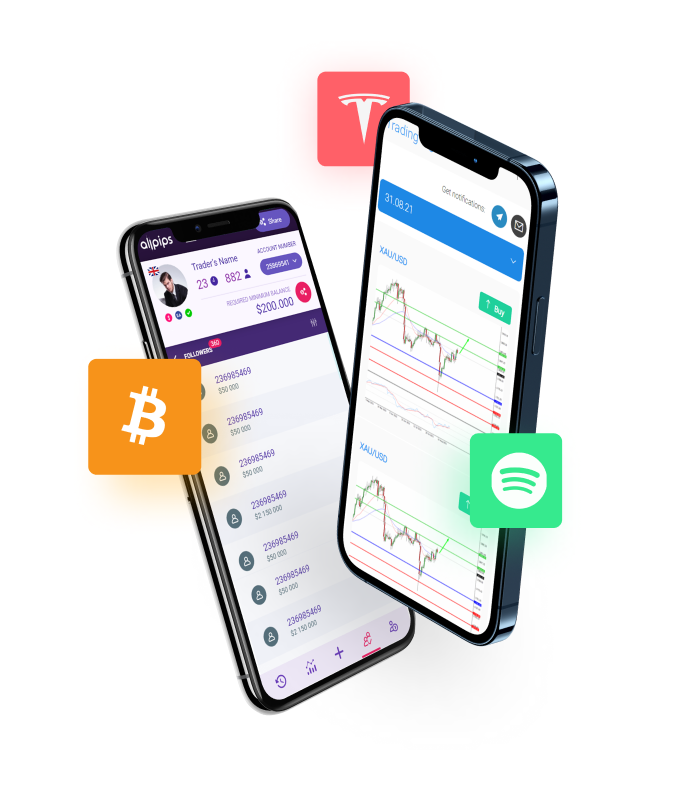 Sign Up
Did you not have an
account already?
Create Account
Copy Trading — They trade,
you Profit
Trading doesn't always require looking at multiple screens filled with charts, staying up to date with news, and being always on edge for what's coming.
Enter CopyTrading - the ultimate simplicity in trading. Find a leading trader and automatically mirror their trading activity so when they trade, you trade!
Create an account - It's Free
Copy successful Traders
On the most advanced copy-trading platform
no expirience needed
Create an account
Fund your account
Select a successful trader
Set your investmkent amount
Press auto-copy
Investing Like a pro
Receive amazing results with no experience
1,470,894
Profits made by our top 10
most profitable traders
80,04%
An average win ratio of the 10
most profitable traders
Successful Forex Signals
Spot trading opportunities more easily to stay one step ahead in the markets. Benefit from HIGH winning rate signals! Average 4000+ pips profit a month
Daily Trading Signals Offer
Time frame
Key levels
Alternative scenario
Description
Analysis
Entry point
Sign Up Now
The New Generation of
Forex Signals Service
Super High
Verified Performance
Created with Top
Mathematical precision
Extremely Easy
to Use
Select Platforms
choose your platform
Access To All Global Markets From A Single Account. Multi-asset terminal Allpips combines cutting-edge technologies and a classic design taken to a completely new level. No more unnecessary software and updates – get access to all global financial markets via a web terminal in a familiar web browser.
Get started
With access to three different chart types, nine time frames, over fifty pre-installed technical indicators, and a fully customizable interface, MetaTrader 4 & Allpips gives you the ability to monitor the markets with precision.
Registrate Your Account
It's simple, is free, start just today
Sign Up
Did you not have an
account already?
Create Account